To say that 2016 wasn't a good year for politics, international relations, the environment, and aging celebrities would be an understatement. But as for gaming, it's been a mighty good 362 days, as the amazing experience the titles this delivered matched the hype they received. Yes, especially Overwatch.
So before the year ends, let's take a look back one last time at some of 2016's biggest gaming hits.
Overwatch: First and Foremost
Having won IGN Game Awards' Game of the Year, Overwatch deserves to be on the top spot. Mind you, Blizzard's first-ever first-person shooter not only bagged this year's GOTY, but also ten millions of players across the globe. To have done such incredible feats mean that the company has done something absolutely right.
To a lot of players, Overwatch is either a shooter with MOBA-like elements, or a class-based shooter, a Team Fortress 2 with pretty girls. But the game's categorization and "originality" hardly matters, what does are the elements that make the game a unique and fun FPS: the expansive and diverse hero roster, with each one having their own set of signature skills, play style, and role to fill; the objective-driven gameplay in any of its maps; and the colorful game world and its characters, which were not established by shoving a grand central lore onto its players' throats, but by serving them in small but meaty pieces, such as shorts or comics.
Once again, Blizzard has worked its magic, and has breathed a new and different life to the tried, tested, and a little tired FPS genre. And with the constant updates, rebalances, extra material, and player support, Overwatch has become the new bottle in the company's fine winery.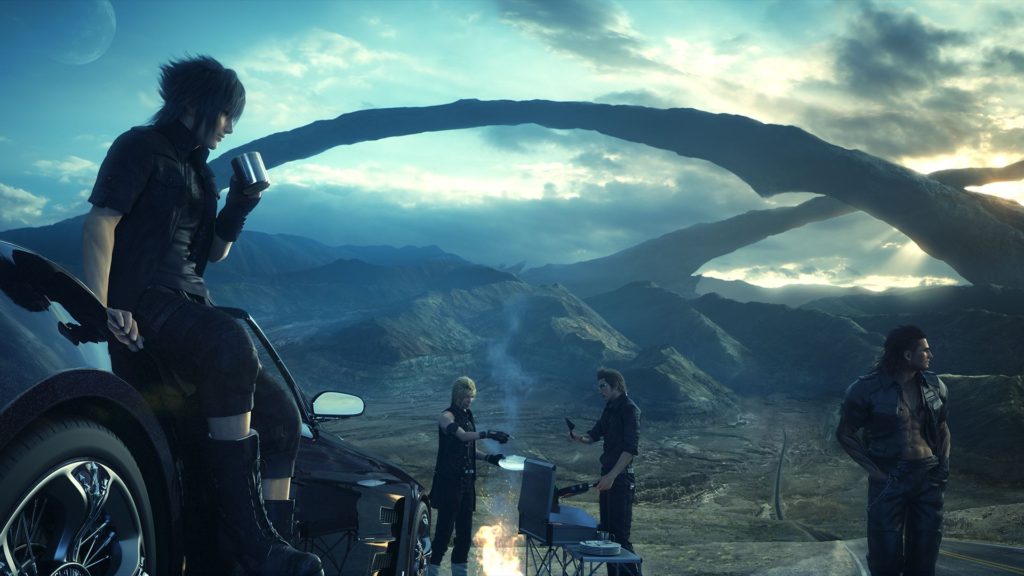 Final Fantasy XV: Finally, After 10 Years
After ten years of being stuck in development limbo, the latest, much-awaited, and long-overdue fifteenth installment of the long-running Square Enix franchise has finally been shipped to our plane of reality.
With a decade to work on Final Fantasy XV, Tabata and his crew were able to meet or even surpass reasonable expectations, as the game managed to be worthy of the franchise name. But unlike its predecessors whose focus was on the story, XV was more about its characters and the world they live and move in.
Character-centric Final Fantasy titles are nothing new, but XV is a lot more so as compared to previous iterations, which balanced out the flow of the narrative and the fleshing out of its cast. In XV, the main ensemble not only grows as individuals, but as a four-man brotherhood, making it feel like a coming-of-age tale of friendship in an Elder Scrolls-big world that is full of moogles, eidolons, and sidequests. Loads of the stuff. That means you're in this one for the long haul.
And this particular bond is not only told in cutscenes or dialogue, but even in active combat that is very reminiscent of Kingdom Hearts, except the AI in this one is competent.
The focus on characters, however, doesn't mean that the storyline is thin or awful. It isn't, but it's not as strong as those of older Final Fantasies. It's also more confusing at times, and a bit shorter. Still, it's better than XIII and VIII, and it manages to hold the game together anyway.
After losing a few fans and direction for a decade, Final Fantasy has finally returned to form, thanks to XV. Now we can't wait for the Final Fantasy VII remake. Hope it doesn't take as long.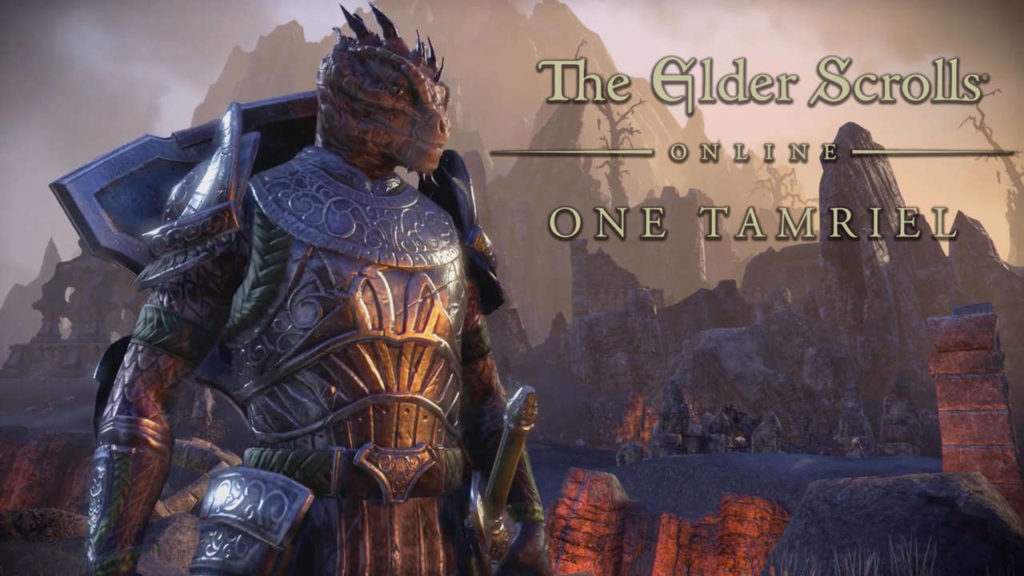 Elder Scrolls Online: One Tamriel At Last
Ever since the Elder Scrolls fans saw the light of MMOs, they wanted their beloved Tamriel to have an online counterpart. Bethesda heard their pleas, and so the company behind the franchise partnered with Zenimax Studios to make their dream come true.
Gameplay-wise, Elder Scrolls Online is an intuitive, fast-paced action MMO that lets players be whatever they wish to be, whether it be race or class, as well as wield and approach combat in any way they . Story and setting-wise, But alas, the Elder Scrolls Online had a few nightmarish problems that came along with it.
Many of them were the unintended, inevitable, and awful results of turning a single-player game into a massively multiplayer experience while preserving some of the former's elements, as the two were worlds apart. Thankfully, with this year's expansion, One Tamriel, many of them have been resolved. This made the game a lot more welcoming to newbies, and gave the players more opportunities to connect with one another.
In Elder Scrolls Online: One Tamriel, players can now party up with anyone regardless of level of faction, access a lot more places than before (but not all; this is still an MMO), feel safe anywhere they go as monster levels have been scaled to their level.
While Elder Scrolls Online isn't exactly a fresh release, One Tamriel made the game feel like one. So if you haven't tried your hand at Bethesda's MMO offering, it's time you do.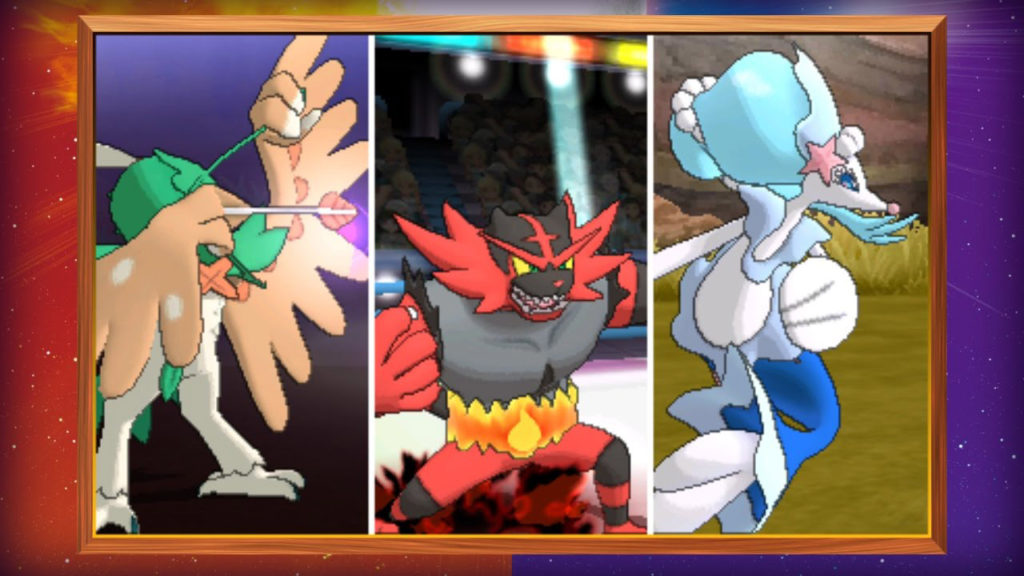 Pokémon GO/Sun and Moon
Last but definitely not least would be the two outings of everyone's favorite twenty-year old kid-friendly monster-collecting craze, Pokemon: GO, and Sun and Moon.
Both were big. GO got tens of millions of people walking, swiping up on their phones to catch the Kanto Pokemon they can only see on their screens – before the hype died down. Sun and Moon, on the other hand, sold millions of copies, a few hundred thousand more than the previous generation.
The seventh-gen Pokemon mainline game, which is set in Hawaii-inspired Alola, doesn't just have , but is an overall superior game, thanks to its better and more relatable story as compared to those of previous games, its 80+ new Pokemon that are unique and inspired aesthetically and metagame-wise, and its wide plethora of features that make raising Pokemon and playing – trading and battling – with other trainers convenient and fulfilling.
Undoubtedly, Pokemon Sun and Moon has raised the bar for the two decade-old franchise, and set it on the right direction.
2016 may not have been good to the world, but it definitely is to us gamers, as this year's many releases renewed interest in the media as a whole. Hopefully, 2017 would be a lot kinder to everyone, and be a lot nicer to the industry.